Welcome!
Stratocaster Design is based in Santa Barbara, California.
Hi I'm Bruce Gombrelli and you've come to my Fender Stratocaster design website.
I create customized Fender Stratocaster guitars out of new Fender Stratocasters with personalize colors and circuitry. Literally a Custom Shop at a personal price.
I can create the guitar of your dreams with your direction; from a brand new idea or an revision and update of your current Stratocaster. Wiring, pickups, color, neck selection and more, designed just for you.
I focus exclusively on Fender Stratocasters both Standard (Mexican assembled) and USA and am the creator of the Mix-Flex Tone Circuit which is often the choice of circuit for the guitars I make, play and sell.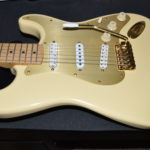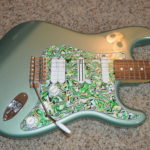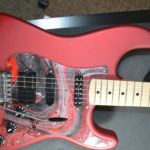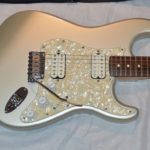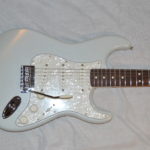 ---
See some of my examples of some designs that have been created. Sometimes these design are powerhouses in terms of sound and play-ability. Not to mention, they got some cool looks going on!
Depending on what you like they can be smooth and subdued OR wild and crazy like a visual tornadoes. It's your choice.
---
If your interested in my music go to Unlimited Power Records
MIX-FLEX Tone Circuit ™ DEMO!