Guitar Upgrades
Upgrade the Bridge Pickup on your SSS Stratocaster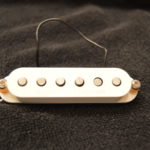 Bridge Pickup Upgrade (Single Coil)
Single Bridge Pickup upgrade - Includes pickup, No-Load Tone Pot and all wiring.
Upgrade ALL your pickups on a SSS Stratocaster. Note the pickups show are only representative, we will decide together which 3 pickups you want.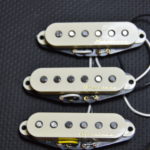 Three Pickups Upgrade (SSS Configuration)
Includes: Bridge, Middle and Neck Pickup, No Load Tone Pot and wiring. Color scheme is options (if you want to change your look).
Mix-Flex Tone Circuit Upgrade (Split Bridge Pickup required)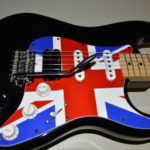 Mix-Flex Tone Circuit Upgrade
The Mix-Flex Tone Circuit requires a split-table hum bucker on the bridge. We can use your existing pickups if you have that and an HSS configuration. We can do this upgrade along with a pickup upgrade, or just a bridge pickup upgrade.
Upgrade to a HSS configuration (requires the proper routing in the body), if unsure about routing check with me first.  Please contact us for this option.